Put all the odds on your side by taking one of the many accredited training programmes offered at Forex Learners Academy. The GAFM designs such programmes to meet the expectations and needs of business organisations in terms of competency development and professional practice transformation. Acquire a specialisation quickly and efficiently by taking our accredited programmes. Choose from our wide range of professionalising programmes in the following fields:
REGISTERED TRADEMARKS   – GAFM Global Academy of Finance and Management ®
1) AFA ACCREDITED FINANCIAL ANALYST ®
US United States Trademark Registration Number 4025416
2) AMA ACCREDITED MANAGEMENT ACCOUNTANT ®
US United States Trademark Registration Number  4182137
3) Management Consultant Certifications Trademarks
AMC Accredited Management Consultant ® US United States Trademark Registration Number 4363047
Accredited Bank Branch Manager (ABBM)
Accredited Financial Analyst (AFA)
Accredited Life Coach (ALC)
Accredited Management Accountant (AMA)
Accredited Management Consultant (AMC)
Accredited Supply Chain Management (ASCM)
Advanced Financial Management Analyst (AFMA)
Top GAFM Certifications for Course.
FINANCE CERTIFICATIONS-Graduates Worldwide
• ChFM Chartered Financial Manager ®
• AFA Accredited Financial Analyst ®
• AMA Accredited Management Accountant ®
• MFP Master Financial Planner ®
• ChE Chartered Economist ®
• CRA Certified Risk Analyst ®
• CTEP Chartered Trust and Estate Planner ®
• CWM Chartered Wealth Manager ®
• CAM Chartered Asset Manager ®
• CPM Chartered Portfolio Manager ®
• CHFP Chartered FinTech Professional ®
MANAGEMENT CERTIFICATION
• MMC Master Management Consultant ®
• MPM Master Project Manager ®
• CIPM Certified International Project
Manager ®
• MBA Master Business Analyst ®
• CHR Certified in Human Resources ®
• CEC Certified e-Commerce Consultant ®
• CPE Certified Planning Engineer ®
• CMA Certified Marketing Analyst ®
• CSP Certified in Strategic Planning ®
• AMC Accredited Management Consultant ®
• Certified International Negotiations
Professional ®
New Certification Application
Everyone seeking certification must submit an application on our website. We request documentation supporting your qualifications for certification including your resume, degrees, current certifications held, etc. You may upload PDF or Word documents with your application. 
NB: ** Certifications can be conferred by IBS, GAFM or AAPM directly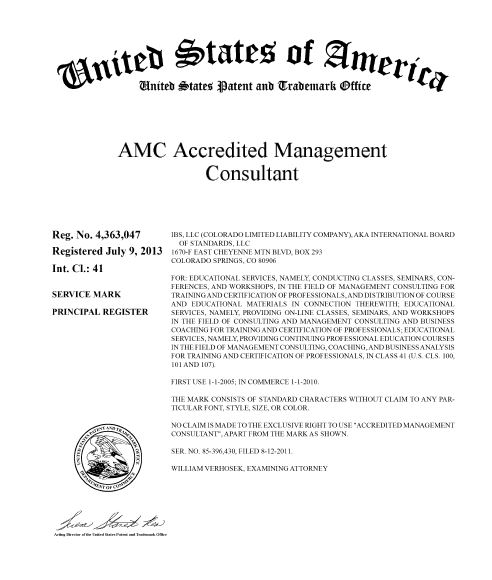 ENTRY REQUIREMENTS
Holders of any of the following qualifications are eligible to apply.
Six (6) Credits in GCE 'O' Level, including English Language and Mathematics or Accounting. Plus 'A' Levels with Passes in three (3) subjects, two (2) of which should not be below grade 'D'.
SHSCE: Credits in three (3) core subjects, including Core Mathematics and Core English, plus three (3) Passes in the Electives (with an aggregate of not more than 24), OR three (3) passes in RSA (Stage 3).
Recognized Degrees, HND, Diplomas, DBS, ICA (GH), ACCA and other professional Qualifications.
** Accreditations and ISO Certifications  – Our GAFM ® Certification Board is a USA CHEA Quality Standards Charter Signatory Member.  GAFM International Board of Standards is ESQ European Accredited and ISO 9001 Certified for Quality and ISO 21001 Certified for Educational Standards.  Approved Sanctioned by the Arab Academy for over 20 Arab Nations. In academic alliance with the ACBSP National Business Accreditation Agency for Certification Standards worldwide.