Get Instant Funding To Trade live from day 1 up to $4M.
The 5%ers' Funding Program is not a Broker. They do not provide retail trading account, They  provide capital funds to individual forex traders. Trading on their platform is a privilege given to those who can master the skill of trading. Trading with their funds offers outstanding advantages, such as a fully funded account, no risks nor extra charges, and an incompatible growth scheme.
FUNDED TRADING ACCOUNT WITH REAL FUNDS
Our funded account Program is hosted on the Metatrader5 platform. The program offers funds to trade with, using real money and live funded trading accounts. We give you the benefits of generating real profit during the whole process, with the opportunity to demonstrate responsibility using disciplined funding management. Our Capital Funding team provides the funds for your Level 1 process, with the majority of your financial contribution geared towards protecting your funds and account from loss.
OFFERED TRADING SECURITIES
All Forex Majors and Crossings:
EUR/USD, GBP/USD, USD/JPY, USD/CAD, AUD/USD, NZD/USD, USD/CHF.
Metals: Gold and Silver.
Indices: S&P500, DAX40, NAS100, US30, UK100, JPN225
Every time you have successfully reached your profit target & objectives, your account is closed. Your profit earned during the program will be added as credit to your next account and available for withdrawal on the nearest payment day. Following that, a new Funded Forex Account with higher capital is processed in your name and you will become a Portfolio Manager Partner. This new account goes according to the specifications of your previously chosen Level 1 Program.
Once you have reached your target, your profits earned are paid at the next payment cycle. If your Level 1 account holds any open positions when the time limit is up, your account gets closed immediately. If there is a positive balance on your account, you will receive your profit even after closing the open positions.
We evaluate our traders carefully and fairly. Level 1 accounts that reach or exceed the maximum Stop out rate;  will be closed.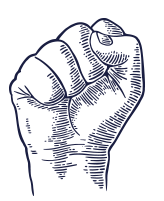 RISK MANAGER PROGRAMS
Relaxed program with no time pressure.
6%/7% profit target on Level 1.
Withdraw money as you grow.
10% targets for X2 growth.
Leverage 1:10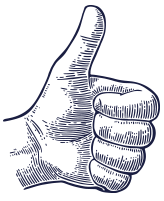 AGGRESSIVE TRADER PROGRAM
An exciting program with minimum rules.
12% target on Level 1.
Withdraw money as you grow.
25% targets for X2 growth.
Leverage 1:30.
CHOOSE YOUR FUNDED ACCOUNT MODEL
APPLY FOR
$24,000
$40,000

POPULAR

$80,000
 
LOW RISK
AGGRESSIVE
LOW RISK
AGGRESSIVE
LOW RISK
AGGRESSIVE
STARTER FUNDING CAPITAL
$6,000
INSTANT FUNDING
$10,000
INSTANT FUNDING
$20,000
INSTANT FUNDING
 Profit Target
$375 / 6.2%
$720 / 12%
$600 / 6%
$1,200 / 12%
$1,400 / 7%
$2,400 / 12%
 Stopout *
$5,640 / $-360
$9,400 / $-600
$18,800 / $-1,200
 Stoploss Required
No
No
No
No
No
No
 Account Leverage
1:10
1:30
1:10
1:30
1:10
1:30
 Maximum Time
180 Days
60 Days
180 Days
60 Days
180 Days
60 Days
 Payout Split
50%
50%
50%
 Next Funding Level
$24,000 / X4
$40,000 / X4
$80,000 / X4
 Growth
4 Million
4 Million
4 Million
 One Participation Fee
€235
€385
€745
 
LOW-RISK SIGNUP
AGGRESSIVE SIGNUP
LOW-RISK SIGNUP
AGGRESSIVE SIGNUP
LOW-RISK SIGNUP
AGGRESSIVE SIGNUP
Write Your Own Success Story, Become A Funded Futures Trader Today
    Choose From A Variety Of Trading Account Sizes Ranging From $25,000 To $250,000 With A 50% Or 90% Profit Split Options