Study your own way? You can – with us
We offer the largest range of study programmes in Ghana– including online study programmes, work-study programmes and part-time programmes. You can choose from Chartered Professional programs, Master's and MBA Professional courses with innovative specialisations. The quality of our study programmes is important to us. That's why we've not only introduced internal quality assurance measures, but also undergo numerous external accreditations and certifications.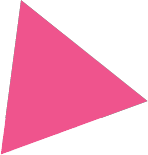 Forex Learners Academy is an accredited and approved training partner and examination center for Global Academy of Finance and Management® (GAFM) – an Awarding Body from USA who award our learners Global Professional Certification ™ in varying areas of specialization.
Forex Learners Academy's mission is to develop fully the academic and professional potential of practitioners in the financial services sector and those seeking to be practitioners by a course of study in assets trading and financial services.
To turn Individuals, Students, Public and Corporate workers into seasoned Forex traders within Ghana and beyond.  Also to become the prime academy for financial services education in Ghana and  Africa to produce highly trained asset traders  and  workers. 
Welcome to IBS  International Board of Standards Certifying Body.  We operate in over 40 nations worldwide, and have members in over 150 countries.   The IBS owns the certifications and trademarks conferred by the: GAFM Global Academy of Finance and Management ®. Our International Board of Standards Accreditation council is located in the EU and USA. Our Certification Body and Governance Team regulates the standards for certification and accredited education criteria for qualified training and degree programs which are a direct path to our certifications. The Board of Standards awards designations and board certification in the finance, accounting, risk, economics, and management consulting areas. The IBS is ESQ Accredited in Europe and ISO Certified for Quality and Training under ISO 21001 Standards.  The IBS is a charter member  signatory to the CHEA Council of Higher Education Standards and Quality Standards and the IBS GAFM is also in a global standards agreement with the USA Accreditation agency ACBSP Accreditation Council for Business Schools and Programs. The IBS owns over 30 trademark brands and licenses the certifications to members around the world. Over 20 years of unmatched quality standards working with business schools worldwide.
"Our certifications maximize return on human potential, with the ability to increase knowledge, skills, customer service and loyalty."